Aetna CVS Health just announced their 2023 ACA Bonus program for Individual and Family plans! Earn up to an extra $75 per new member you enroll.
Plus, jumpstart your earnings! Earn an extra $50 per enrolled member in a Silver plan and $5 per member in a Gold or Bronze plan.
To see more on the jumpstart program and bonus eligibility guidelines, review the full details here.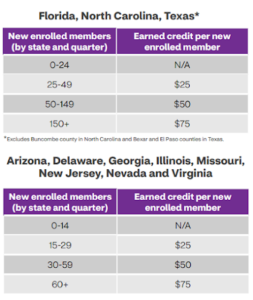 California: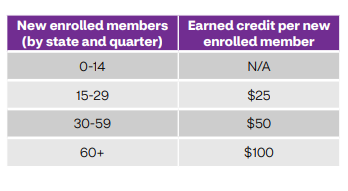 Getting started — about the program
For new Individual ACA on and off exchange
members sold with 2023 effective dates.
For new Aetna Individual ACA medical sales only.
Member must be effectuated to be eligible for
payment.
New business qualification tracked by state. New
business qualification levels will reset at the end of
each quarter.
For the purpose of calculating enrolled member
credits, broker shall be subject to a per-policy
maximum of five members for both qualification and
payment.
We will pay credits quarterly, within 120 days of the
end of the quarter.