Cigna just announced their 2023 ACA commission schedule! Take a look for yourself below.
Medical Insurance Commissions

Medical commissions apply to all metal levels and plans sold on or off Marketplace. Sales made during an Open Enrollment or a Special Enrollment Period are eligible. Medical commissions will be paid for up to four children on the plan. Advancing is not available.
2023 medical commissions for applications one to four will be paid $0 PMPM until the agent or agency reaches five medical applications. At that time, any new medical sales commissions due will be paid, starting from the first 2023 application. Please be advised eligible producers will be paid commission for existing medical policies scheduled to renew 1/1/2023 under this 2023 commission schedule. Commissions will be paid on posted premiums applied to the agent's or agency's clients' eligible cases.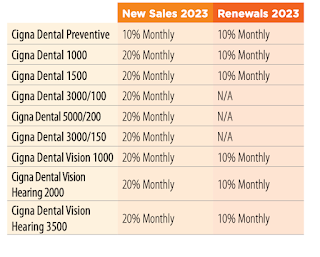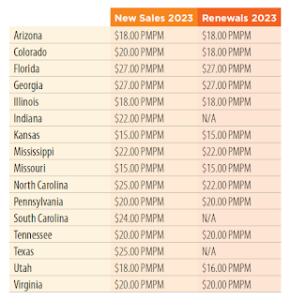 Dental Insurance Commissions
The dental commission structure pertains to business with effective dates of 1/1/2023 and after, and commissions will be paid on a monthly as-earned basis as a percentage of the total premium. Business prior to 1/1/2023 will continue with the previous commission structure.
Pediatric EHB dental commissions will be paid at 17% on the first year premium and 5% at renewal, not as indicated above. If policy is terminated prior to its first renewal date, any advanced paid commission may be prorated and recovered by Cigna pursuant to the terms of our contract and subject to applicable law.
Agility Producer Support
(866) 590-9771
[email protected]