Ambetter contracted agents can earn a bonus of up to $100 per new member enrolled in January 1, 2023 and February 1, 2023 effective dates. Both your on-exchange and off-exchange enrollment are eligible.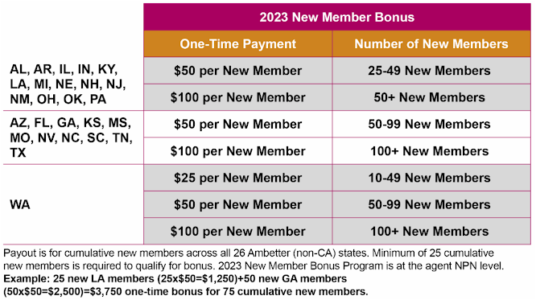 Keep in mind that Ambetter is expanding into 87 new counties in 12 of their existing states and also expanding into the state of Alabama.
See the full details of the bonus here.
Not yet contracted with Ambetter to offer ACA plans? Add your Ambetter Agent Contracting today!
Agility Producer Support
(866) 590-9771
[email protected]