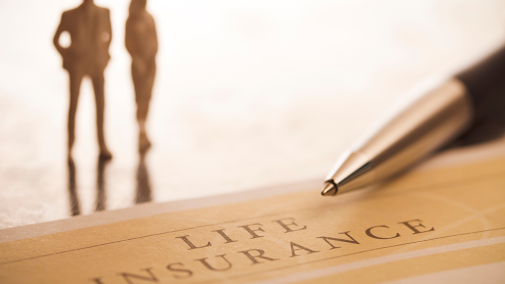 With the Open Enrollment Period here already, it is crucial to educate your customers on the types of insurance out there on the market. Specifically, life insurance. For many consumers, life insurance can be a mysterious concept. But if you present a clear-cut idea of what life insurance is, then it becomes much more accessible. So, without further ado, read on to learn what questions folks are asking about life insurance, so you know what questions to address when selling policies.
What is life insurance?
Your client may be unsure of what life insurance is exactly. Here's a quick way to summarize life insurance for your next phone call with a client:
Life insurance is an insurance policy that pays out a set sum of money either immediately after a person dies or a short period after that person's death. This money usually goes to the spouse and/or children of the deceased individual. So, life insurance is essentially coverage for those left behind following the death of the policyholder.
The difference between permanent and term life insurance?
Many people don't realize that there are actually two types of life insurance. Make sure to educate your clients on the two different types of life insurance: permanent life insurance and term life insurance.
How much coverage do your clients need?
You should emphasize to clients that they should get a life insurance rate that is 6 to 12 times their annual salary amount. For example, if your client makes $50,000 a year, then they should choose a life insurance rate of $500,000.
What does life insurance cost for your clients?
Explain that usually, life insurance costs between $26 to $55. Permanent life insurance tends to cost more than term life insurance since it usually means rates that are 10 to 12 times your annual salary. Meanwhile, term insurance covers about 10 to 20 years of life. Permanent life insurance means also getting a cash value that increases over time, whereas term life insurance is only for a short period of time.
Are you ready to start connecting clients with the right life insurance plan?
Explore the rest of Agility's website to find more resources as an agent!
Agility Producer Support
(866) 590-9771
[email protected]