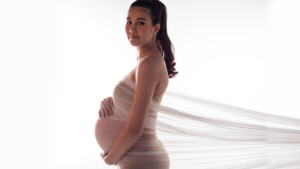 Health insurance agents, we have some great news to share with you that can benefit your clients. Several states have extended their Medicaid coverage program for postpartum care, allowing new mothers to access crucial healthcare services after giving birth.
As you know, the Affordable Care Act (ACA) provides states with the option to expand their Medicaid coverage for new mothers up to a year after childbirth, instead of the usual 60-day limit. Currently, 17 states (plus Washington, D.C.) have implemented the expansion program, and more states are expected to follow suit in the near future.
As an agent, it's important to be aware of the expanding postpartum Medicaid coverage program and inform your clients of this option. Many new mothers may not be aware of this extension and could miss out on the opportunity to receive necessary medical attention during the first year of their child's life.
Under the extension program, new mothers have access to services such as routine check-ups, mental health support, and family planning services. This can make a significant difference in their postpartum healthcare journey and ultimately lead to better health outcomes for both mother and child.
If you have clients who are new mothers or expecting, be sure to inform them of the postpartum coverage extension and encourage them to take advantage of it. If you're not sure if your state has implemented the program, check with your local Medicaid office or healthcare provider to find out.
By staying informed and educating your clients on the expanding postpartum Medicaid coverage program, you can help improve their access to healthcare services and ensure they receive the best possible care during this important time in their lives.
Are you familiar with Medicaid Unwinding?
Agility Producer Support
(866) 590-9771
[email protected]